All The Kings Men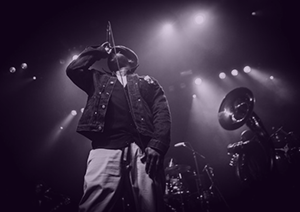 When he's not investigating crimes in Putnam County, a detective likes to put on his blue suede shoes.
Detective Pat Castaldo has been performing as Elvis for more than 30 years.
"We take people back in time," Castaldo said. "The show has early Elvis up through his death."
The show is authentic Elvis with Castaldo wearing outfits that the King would wear during that time period.
"We've been performing for a number of years," Castaldo said. "People love us. I enjoy doing it, it's a lot of fun."
Castaldo has been a fan of Elvis since 1956 and followed his entire career. He saw him live seven times, including at Madison Square Garden.
"Elvis is just, oh my God," Castaldo said. "Graceland, isn't it incredible? He really was the king. He was unique, he's the only artist to sell over a billion records. He was the complete package. He left a legacy that I don't think will ever die."
Picking his favorite Elvis song is a challenge for Castaldo, but he said loves performing hits like "Can't Help Falling In Love," "Now or Never" and "Suspicious Minds."
"Elvis had a charisma that I don't think anyone else ever had," Castaldo said. "We lost him way too young."
Castaldo said he doesn't get stage fright because it means a lot to him to pay tribute to Elvis.
"It's wonderful," Castaldo said. "Elvis was Elvis. He was just so cool. It''s my way of saying thank you to Elvis for everything he did."
His colleagues in the Putnam County Sheriff's Office get a kick out of his second career.
"Sheriff Don Smith always comes to my shows," Castaldo said. "It's a fun night, they really enjoy it."
Castaldo said his favorite Elvis performance is his 1968 comeback special.
"He never looked better," Castaldo said. "He looked like something from another planet."