Dan Altano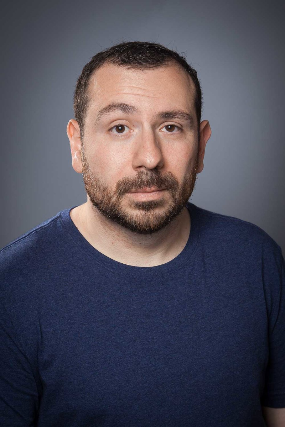 Dan Altano is a comedian and writer raised in New Jersey and currently based in New York City. He can be seen live at theatres and comedy clubs across the United States. Dan was recently named one of New York City's "Breakout Artists" by Caroline's On Broadway.
A classic middle child, Dan spent many years deep in the shadows of his taller and better-looking brothers before finding standup comedy. These days, you can find him performing regularly in New York City at well-known establishments like Comic Strip Live, New York Comedy Club, and Caroline's on Broadway. Dan has also appeared in the annual New York Comedy Festival for the past three years. Outside of the city, he can often be seen at the Atlantic City Comedy Club (NJ), Philly Comedy Club (PA), and Fairfield Comedy Club (CT). Dan is also a member of the nationally-touring comedy group, Escape from New York.
Dan's comedy takes an honest, witty, and self-deprecating look at life and adulthood.