Katie Hannigan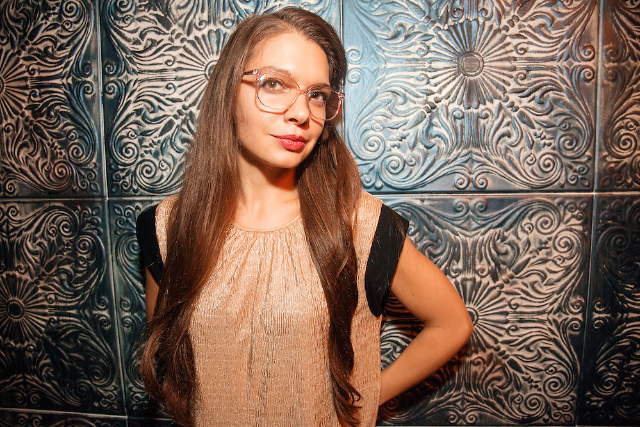 Katie Hannigan is a New York City based comedian, who has appeared on Seeso,The Travel Channel, Oxygen Network, MTV. This summer she will make her CBS network debut on The Late Show with Stephen Colbert.
Katie is a paid regular at New York Comedy Club, The Stand, Stand Up New York, Westside Comedy Club and Caroline's, as well as some of NYC's most popular alternative venues, such as The Knitting Factory and Littlefeild.
Katie loves to infuse her passion for history with comedy. She's written and produced original content for the History Channel, including a man on the street game show called Miss Information. Currently Katie hosts "Apodcalypse" an apocalypse themed podcast covering historical cataclysmic scenarios, such as Chernobyl and the Tunguska Event, as well as the threat of "End Times" and its influence in pop culture. Katie is also a regular on YKWD with Robert Kelly on the Riotcast Network and Tell Me Everything, with John Fugalsang on SirusXM.
In addition to her work as a comic, Katie has an extensive acting resume. She's appeared in branded content for Comedy Central, and was a recurring cast member on Elite Daily's Gen Y. She's also frequently seen in sketches with Finebros and College Humor. Recently Katie filmed the short film, The Pitch, and Accidentally Delicious A Food Network pilot directed by Gabe Sachs. Katie also stars in the indie web series Outer Boroughs, coming to Brooklyn Public Access summer 2018.
In 2015, Katie wrote and produced an original comedic piece, The Comedienne Project, in FringeNY with Corinne Fisher (Guys We F*cked) directed by Ted Alexandro. The Comedienne Project received acclaim for its critical examination of the popular joke topics of sex, dating and relationships many comedians acts. Katie and Corinne now host a spin off of The Comedienne Project, monthly at the Standing Room, in NYC.
Katie has been featured at comedy festivals nationally including, The Laughing Skull Festival, Women in Comedy Festival, Woodstock Comedy Festival, Shedevil Festival (placed 2nd), Laughing Devil Festival (placed 3rd), The DC Underground Comedy Festival, The All Jane Comedy Festival, The Brooklyn Comedy Festival, The New York Comedy Festival, The Hoboken Comedy Festival, and the Red Clay Comedy Festival.